These are profiles of CPAC past and upcoming presenters, and other affiliates. Many of them are available to sit in on panels or contribute to discussions about SF, comics, pop culture, etc.
CPAC Coordinating Board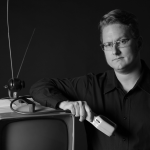 Matthew J. Brown, Ph.D.   Personal Website
Associate Professor of Philosophy and History of Ideas and Director, Center for Values in Medicine Science and Technology at the University of Texas at Dallas.
Professor Brown received his PhD in Philosophy from the University of California, San Diego in 2009. His main research interests are in history and philosophy of science, the role of values and ethics in science, the role of science in politics and popular culture, and the nature of scientific reasoning and inquiry. He also works on comics studies, particularly on the history of comics and gender issues in the superhero genre. His various interests intersect in his ongoing research into the scientific and pop culture work of William Moulton Marston, the creator of Wonder Woman. He is also the founder of CPAC. His current favorites include Bitch Planet, Unbelievable Squirrel Girl, and Mad Max: Fury Road. Professor Brown can be contacted at cpac@thehangedman.com.
Damien Williams    Personal Website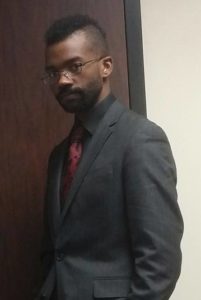 Damien Williams is an instructor, researcher, and writer on philosophy, technology, religion, popular culture, and the occult.  He holds a Master's in Philosophy and Religious Studies with a concentration in Occult Systems. Over the years, Damien has worked to explore the intersections of pop-culture, science, and the academic study of the occult. In addition to being on the programming committee of the Comics & Popular Arts Conference for the past six years, Damien teaches, researches, writes articles, gives presentations, and appears on podcasts, to discuss the impact that studying media and pop cultural representations of autonomous created intelligences, alchemy, magic, and the occult can have on the philosophical, social, and legal status of those concepts. His current favorites include Bitch Planet, The Wicked + The Divine, Injection, and MARVEL/NETFLIX's Luke Cage. He can be contacted at organizers@comicspopularartsconference.org
Richard Scott Nokes, PhD.   Personal Website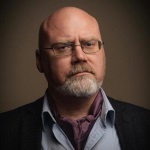 Associate Professor of Medieval Literature at Troy University.
He earned his PhD from Wayne State University in 2002, and has won various grants, awards, and recognition from the Newberry Consortium, Fulbright, and the White House, as well as other private and civic organizations. His research interests include  medieval magic and medicine, popular medievalism, mythology, folklore, and fantasy literature. He is a published poet and author of fiction, and his own academic books and articles vary from JRR Tolkien to Maya epic literature. In addition to his own writings, Professor Nokes founded Witan Publishing, a small publishing company focused on medieval scholarship, and has edited works on medieval combat, manuscript production, and editions of various medieval works. He can be contacted at rsnokes@troy.edu.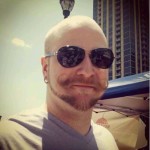 Daniel Amrhein   Personal Website
Daniel Amrhein is an independent scholar and comics historian with a BFA in Art and Art History from Armstrong State University. He is the founder of JourneyIntoAwesome and has spoken about superheroines on KCUR 89.3, at the Synchronicity Theatre, and at various academic and fan conventions. His main areas of study include the history and mythology of Wonder Woman, semiotics of comics, visual modes of objectification, the history of superheroines, representations of the Other, grassroots diversification of representation in cosplay and fan art, 1940s comics history, and diversity in Star Wars. His current favorites include Saga, Bitch Planet, ODY-C, Kaptara, Rat Queens, Mighty Thor, Ms. Marvel, Mad Max: Fury Road, Adventure Time, Steven Universe, and Star Wars Rebels. Daniel can be contacted through his website.
John Flowers  Personal Website
Info. His current favorites include … He can be contacted at…
Kari Storla, PhD              Personal Website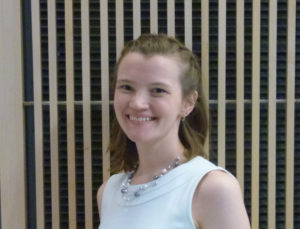 Kari Storla is an adjunct professor of communication in Los Angeles. She earned her PhD from the University of Southern California in 2017. Her research lies at the intersection of rhetoric, gender studies, and trauma studies, focusing on the ways in which we talk about sexual violence and sexual violence prevention. She also does work in pop culture studies, with a particular emphasis on gender. Bringing her varied interests together, Kari has done previous work on rickrolling as a form of social protest, gender in gaming, and the role trauma plays in the formation of superheroes. Kari's current favorites include Netflix's Jessica Jones, Rise of the Tomb Raider, Skullgirls, and Princeless. Kari can be contacted through her website.
Vickie Willis, Ph.D.  Personal Website
Research Analyst at Georgia State University. Dr. Willis received her Ph.D. in English from GSU in 2011. She specializes in critical theory and rhetoric and composition, and her research interests include music, sci-fi/fantasy, and gender studies.  Her publications include "Be-in-tween the Spa[  ]ces: The Location and Subversion of Women in Jazz" in the Journal of American Culture (winner of the William M. Jones Award) and "Joining the Evil League of Evil: The Rhetoric of Posthuman Negotiation" in Reading Joss Whedon.  She is also the co-editor of Geek Rock: An Exploration of Music and Subculture.  Her current favorites include They Might Be Giants, New Terminus, Melt Banana, Buffy, Arrow, The Flash, iZombie, Buddha, and The Wicked and the Divine. Dr. Willis can be contacted at vwillis2@gsu.edu.
CPAC Past Presenters
Coming soon…